Interstate Centre
Industrial & Business Park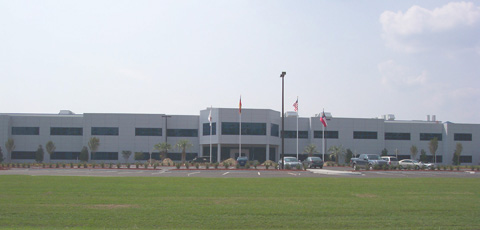 HWY 280 Business & Industry Center -
270 acres at Interstate 16 and Highway 280 interchange
(10 miles northeast of Pembroke)
For more information about available lots in the Interstate Centre, view this information provided by The Development Authority of Bryan County.
Interstate Centre
General Size
Available Acres: 60.0
Total: 60.0
Largest Tract: 60.0

Location
4.5 miles west of Pembroke
Atlanta: 250 miles Northwest
Savannah: 30 miles East

Utilities
Water
Alternative Source Required
Coastal EMC
Sewer
On-site Treatment Required
Natural Gas
City of Claxton
4" main: on site

Electrical Service Area
Canoochee EMC
Comments: Connected loads over 900 kW
outside 1973 city limits maychoose power supplier.

Transportation
Highways
I-16: 15.0 mi.
US 280: At Site

Railroads

Railroad Main Track: CSX, at site

Airports
Commercial: Savannah, 35.0 mi.
9351 ft. Runway
Intermodal Service
CSX/NS - Savannah Intermodal, 35.0 mi.

Owner: Development Authority of Bryan County Development Stage: Unimproved/NR
Min. Price Per Acre: $2,500
Fire Rating: 10
Max. Price Per Acre: $2,500
Zoning: NR
For more information on available development locations and available existing buildings please contact our office at (912) 653-5554. We would be more than happy to help your large corporation or small business find a suitable home in North Bryan County.